Experienced Agents For All Types of Real Estate Transactions
Century City Realtors has comprehensive experience across the southern California market. We handle all types of real estate transactions including: residential, commercial, industrial, multifamily, and development.
For buyers, we utilize aggressive property search strategies combined with our extensive network of property owner relationships to provide the most efficient property search process.
For sellers, we offer access to an expanded selection of capable buyers, exceptional property valuation experience, advanced web-based advertising, and our expertise in non-traditional transactions such as distressed asset liquidations, probate, trust, and inherited property sales.
When you are represented by Century City Realtors, expect to receive the highest level of service both during and after the transaction. Our goal is to develop long-term relationships with our clients and service as a trusted resource for all of your real estate needs.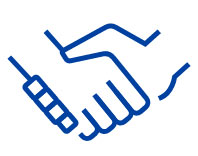 Our Promise
At Century City Realtors, we are dedicated to providing first-class customer service to a wide range of clientele on the seller and buyer sides of any transaction. Our expertise in the Southern California market, combined with our experience in multiple disciplines, ensures that we can help you reach your real estate goals.